About xGEL Data Systems, LLC.
xGEL Data Systems, LLC, Inc. was founded in 2004 to provide a software solution for the geotechnical testing lab manager and the overworked lab techs that are doing all the eyeballing of the electronic scales....... writing the electronic readout info down on paper.......... running hand calculations......... and then giving that stack of paper (transposition errors and all) to a computer clerk so they could stick that same info back into the computer!
xGEL's flagship product, called xGEL LabMate™, is used by geotech lab managers. engineers, gINT technicians, Excel spreadsheet guys, boring log guys, .....and auto mechanics (well, not really). Unlike other solutions that drive your guys crazy trying to learn them, lab techs can learn how to use xGEL LabMate™ in no time at all and immediately realize the benefits of an automated data collection solution that integrates seamlessly with their existing processes.
Located in San Antonio, Texas, xGEL Data Systems, LLC is a privately held corporation.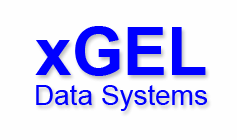 Taming the Lab Paperwork Monster